The Warehouse Move page allows you to move inventory from one Warehouse to another. It is important to note that these movements are completed by pallet and not by partials or portions of pallets. Finding the item to move is the first step so lets begin with the grid sorting options. These sorting options available on most grids on the website and if you are not aware of all functionality with the grids (sorting/exporting/nesting) or interested to learn. Please view this page.
Once you have located the item you are trying to move click the Move Inventory button under the Actions column. See example image below.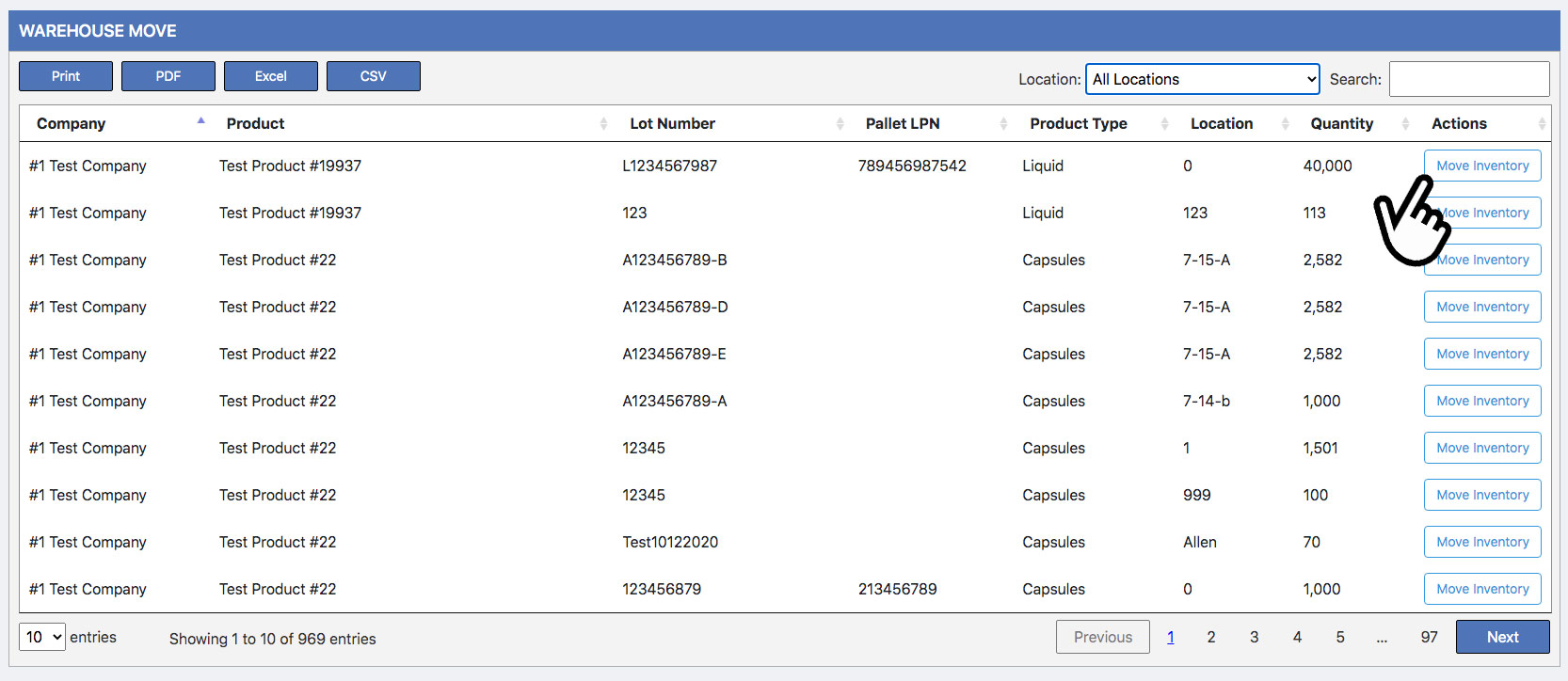 A pop-up window will appear after clicking the Move Inventory button and you can then choose a location from the Choose New Location dropdown box. The dropdown listings will contain the Bin Location name first followed by the Warehouse name in parenthesis. When complete click the Save changes button at the bottom of the window. See example image below.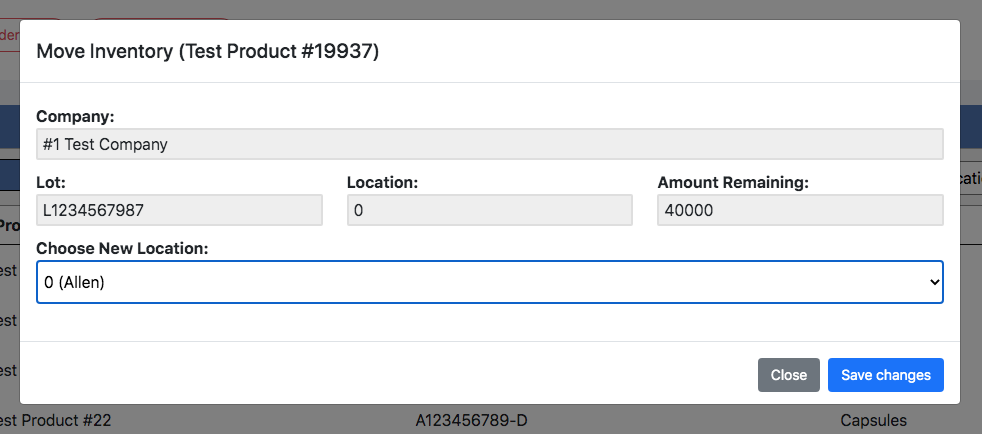 For more information on adding or modifying Bin Locations click here. For more information on adding or modifying Warehouses click here.