The Admin Companies page contains a grid that will display all companies. Search and sort the grid to locate and edit an existing company. If you are not aware of all functionality with the grids (sorting/exporting/nesting) or interested to learn more. Please view this page. You can manually add a Company by clicking the Add New button located above the grid at the top left. To edit a company click the Edit button located at the far right side of the grid. This will bring up a pop-up where you can edit the Company Name, Bill Type, Alerts, Credit Hold and Status.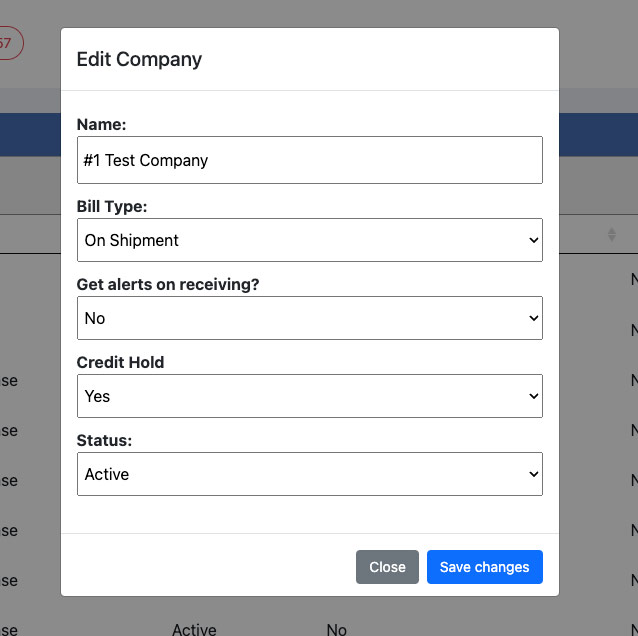 When adding or editing a company there are three important items to discuss: 
Bill Type
On Shipment : An entry is added to Billing for Orders when the order is shipped out.
On Inventory Release : An entry is added to Billing for Receiving  when inventory is released from quarantine.
Get alerts on receiving
This will create an email event called (enter name here) that will be sent to users with this User Email Event subscription . This event will alert all users of inventory being received for this company.
Credit Hold
If this is marked as Yes – then inventory cannot be released from quarantine and orders cannot be shipped for this customer.