Virtual Office was created as an all-in-one, cloud-based enterprise resource planning software to assist formula-based manufacturers in delivering products to their clients as quickly and cost-efficient as possible. Our unique manufacturing software was built from the ground up to assist nutraceutical and pharmaceutical manufacturers throughout their manufacturing process from initial quotes all the way to product fulfillment. Our pre-configured manufacturing industry software has incorporated industry standard best practices while remaining customizable to meet your business' unique needs.
If you are a process manufacturer, Virtual Office can incorporate your exclusive standard operating procedures with included support for inventory management, quote generation, purchase orders and order management. Your entire manufacturing and inventory processes are managed through a centralized, web-based database that is accessible at all times from anyone within the organization and the proper credentials and permissions.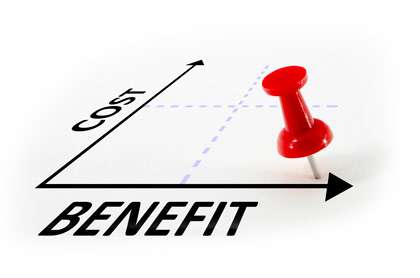 Initial Setup -
$40,000.00 USD
SupplySide Special Offer $5000
Getting started in a new system can be daunting. We set up all the necessary details for you so that you can seamlessly integrate from your current system into Virtual Office. Features Include:
Cloud Server Setup

Remote training
Initial system configuration
Importing of ingredients and components

Initial Customization for a job types (Tablet, Capsule, Powder or Liquid)
Scanner Setup - $1,000 per scanner
We recommend that you have at least four scanners for a small to medium warehouse. Each scanner will be a Motorola MC319Z-GL4H24E0W with custom software customized to your Virtual Office.
Features Include:
Warehouse management of inventory locations and tracking

Adding batches to orders while in various staging of production providing accurate real time inventory control.

Performing cycle counts on locations allowing for precise inventory counts and inventory costs.
$2,000 a month - 10 users
SupplySide Special Offer First 6 Months FREE
Once software implementation ends, you shouldn't lose the ability to access technical support. Equitable Software is proud to provide ongoing support to help you remain confident in your choice to use Virtual Office. If you experience any issues, our team will immediately make your concern a top priority to keep your team on track. Virtual office users can reach us between 9 am and 6 pm CST on Monday through Friday via phone, email or through the support system in Virtual Office. If you are unsure how a particular function works, we encourage you to view our Help Pages.
$25 a month per additional user
Cloud-based ERP Software
Barcoding & Scanner Integration
Low Inventory Alerts
Lot Tracking
Lot Label Printing
Quarantine Management
Fully Custimizable
P.O. Management
Material Forecasting
Quote Generation
SOP Integration
Secure Servers
User Change History
Robust Permissions Systems
Database Backups
If you are interested in learning more about Virtual Office or want to see how this powerful ERP software can benefit your manufacturing process, we invite you to submit a contact request and try it for yourself. We are confident that our industry-specific software contains everything needed to help you manufacture your customer's products faster while keeping manufacturing costs to a minimum. Ready to get started? Contact us today or request a demo to get started!